12.8
years operating life (17 hours per day)
>$85,000
Energy savings per year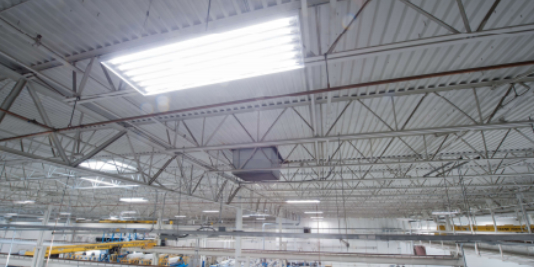 "By installing Bramal LED tubes and fixtures, we have highlighted our corporate focus on efficiency, enhanced our working environment and cut down our maintenance time and costs. Our new lighting solution also helped us save a considerable amount of energy and expense, making it a valuable investment for Ridge Corporation"

Results
>20 % increase in light levels
Evenly distributed and stable lighting level
6 lamp hi bays installed
Less than 1 year payback period
80,000 hour product life
>$1M lifetime savings at current energy costs
The project's goal was to provide better lighting to Ridge Corp's manufacturing plant in order to improve workplace safety, efficiency and align with their energy conservation goals as a corporation. The company also wanted to benefit financially from the substantial savings in the cost of energy as well as an almost 100% reduction in maintenance costs related to the building lighting.
Bramal LED provided hi bay units with their own 6 lamp fixtures and tubes.
The result is up to 70% savings in energy consumption, a clean crisp light and a virtually maintenance free lighting infrastructure. Ballast waste was removed from the overall system thanks to the adaptability of the Bramal LED product that is certified to run on direct AC, further reducing the energy consumption.
Ridge Corporation will reduce their lighting energy consumption by up to70% by switching to LED. Additionally, the LED lights generate over 20% more light output (Lux) providing employees with an environment in which it is easier and safer to work.
Installing Bramal LED lamps and fixtures gives long term savings of over $1M, with a payback on investment in the first year.