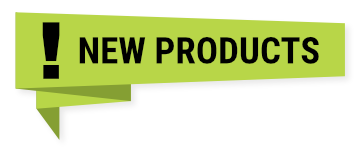 Now available! our new range of:
LOW COST 120-277V
4ft Glass T8 LED Tubes
4ft and 8ft plastic and aluminium T8 tubes
Stock available in Montreal to ship immediately
4FT GLASS T8 available now for $9.90each
Industry leading, Canadian designed and assembled* high quality linear LED products focused on replacing T8 and T10 Fluorescent tubes in common sizes. Request a quote
*custom products can be assembled in Canada
About Bramal LED
Bramal LED is a Montreal based, Canadian owned, company that develops, manufactures, and distributes innovative energy saving LED lighting solutions.
Bramal LED aims to help commercial and industrial businesses lower their energy and maintenance costs with high efficiency long-lasting LED lighting tubes.
Bramal LED offers a range of product voltages with a focus on 347V for the Canadian market. Our products carry both Canadian and US UL certification and corresponding installation instructions.
Our T-10 lamps, made of shatterproof and recyclable thermoplastic polymers, are environmentally friendly. The lamps are specifically designed for T8 and T12 replacements.
Our products contain several patented innovations to enhance safety and LED lifetime allowing us to offer industry leading product life.
Bramal LED products are available from our warehouse in Montreal.


Our Vision
Bramal LED is completely focused on improving commercial and industrial lighting with specifically designed linear LED solutions and fixtures. We design and sell our own products developed over many years to satisfy the specific voltage and safety requirements in North America. We put customer satisfaction and safety at the forefront, a philosophy that has enabled Bramal LED to be one of the only dedicated LED manufacturers to offer a long lasting 347V solution to replace T8 and T12. Our mission is to allow our customers to re-use their existing fixtures, reducing needless waste and improving working conditions and safety. Please read our customer case studies and feedback for more information.
Introducing the Bramal LED Custom product division – Lighting – Engineering – Design
Using our experience with Lighting, controls and specific industrial applications we have developed a division to cater to our customers growing needs for custom products, please call us for more information. DOWNLOAD MORE INFO
Bramal LED is proud to announce a strategic engagement with RWM Enterprises for the Province of Newfoundland and Labrador.
R.W. (Bob) Myers P.Tech, LC
RWM Enterprises LTD
Tel: 1 (709) 368-7045
Cell: 1 (709) 682-4012
rwmel@bellaliant.net
*Disclaimer – for Bramal LED Multi-use products only
While we endeavour to provide a product that will work on commonly used electronic and magnetic ballasts we understand that there are ballast types in use that will not operate with LED tubes and this applies to our Bramal LED T10 Multi-use tube.
In order to avoid issues we recommend that a test be be performed before an installation is undertaken. We recommend that tubes be tested on site and if there is any doubt, Bramal LED will perform a technical analysis of the installed ballast as provided by the customer to verify its compatibility.
In circumstances where a ballast is found to exceed the Bramal LED specification, we will recommend the direct wiring of the tube and removal of the ballast.
This solution maintains the customers' desired LED solution and enhances their energy savings by removing the wasteful ballast.
Please contact our technical team in Montreal on 450-763-1443 for further information.
*Avertissement
Alors que nous nous efforçons de fournir un produit qui fonctionnera sur les ballasts électroniques et magnétiques couramment utilisés, nous comprenons qu'il existe des types de ballast en cours d'utilisation qui ne fonctionneront pas avec des tubes LED, y compris le Bramal LED T10.
Alors que nous nous efforçons à fournir un produit qui fonctionnera sur les ballasts électroniques et magnétiques couramment utilisés, nous comprenons qu'il existe des types de ballasts en cours d'utilisation qui ne fonctionneront pas avec des tubes LED, ceci s'applique à notre tube Multi-usage Bramal LED T10.
Afin d'éviter l des problèmes, nous recommandons qu'un test soit effectué avant l'installation. Nous recommandons que les tubes soient testés sur site et en cas de doute, Bramal LED effectuera une analyse technique du ballast installé tel que fourni par le client pour vérifier sa compatibilité.
Dans les circonstances limitées où un ballast pour dépasse les spécifications de Bramal LED, nous recommandons le le branchement direct du tube et l'enlèvement du ballast.
We're always interested in new projects, big or small. Please don't hesitate to get in touch with us regarding your project.

If you want to contact us about any issue please call (450) 763-1443 or send us an e-mail. If you would like to submit a request for an estimate simply submit a quote.